J.J. Taylor Distributing is committed to being First Choice to our employees, customers and suppliers in the beverage industry.
We have the right personnel with the right skills and knowledge to best serve our customers and partners. We invest in technology to improve our safety & maintenance operations, including our conversion to a CNG (Compressed Natural Gas) fleet to reduce our overall carbon footprint.
Work with us, we would be honored to work with you.
Continue Reading
 J.J. Taylor Companies, Inc. Ranks Third Nationwide in Glassdoor's Best Places to Work
J.J. Taylor Companies, Inc. is honored to be #3 on Glassdoor's Employees' Choice Awards in…
0

+

Managers Trained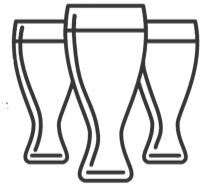 0

+

Courses Delivered
0

+

Company Employees Affected